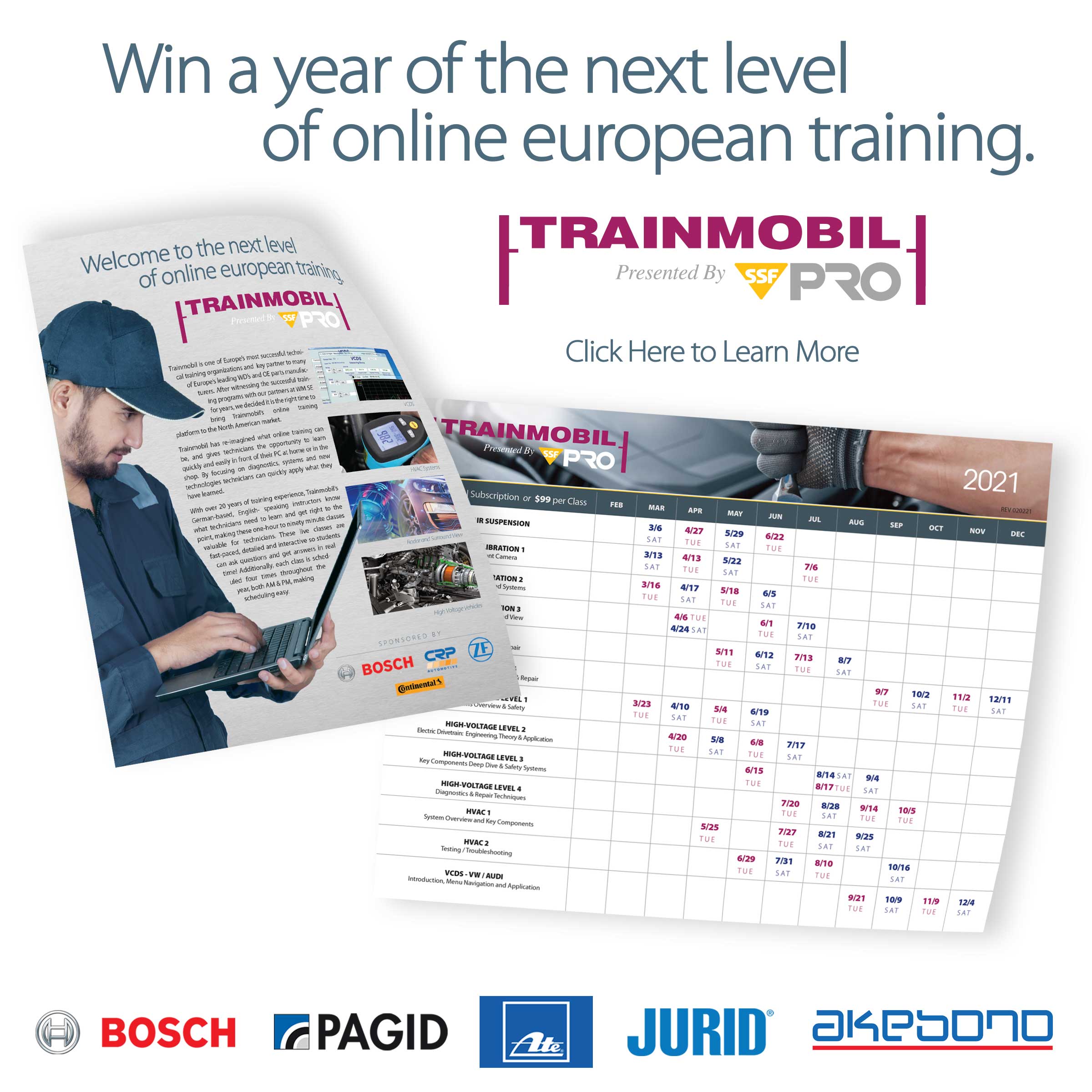 From March 1 - April 30, 2021, for every $150 in purchases of Bosch, Pagid, ATE, Akebono or Jurid Brake Products, you'll be entered to win a full year's subscription to Trainmobil!
(A $799 value!)

 (Winners will be announced in May 2021)
Click here for the contest rules and for non-purchase entry.