YOU COULD WIN AN INGERSOLL RAND 12V CORDLESS DRILL / DRIVER!

From January 1 - February 28, 2021, for every $100 in purchases of Liqui Moly, Zerex, Motul, Castrol or Pentosin Products be entered to win one of three Cordless Drill Drivers!

(Winners will be announced in March 2021)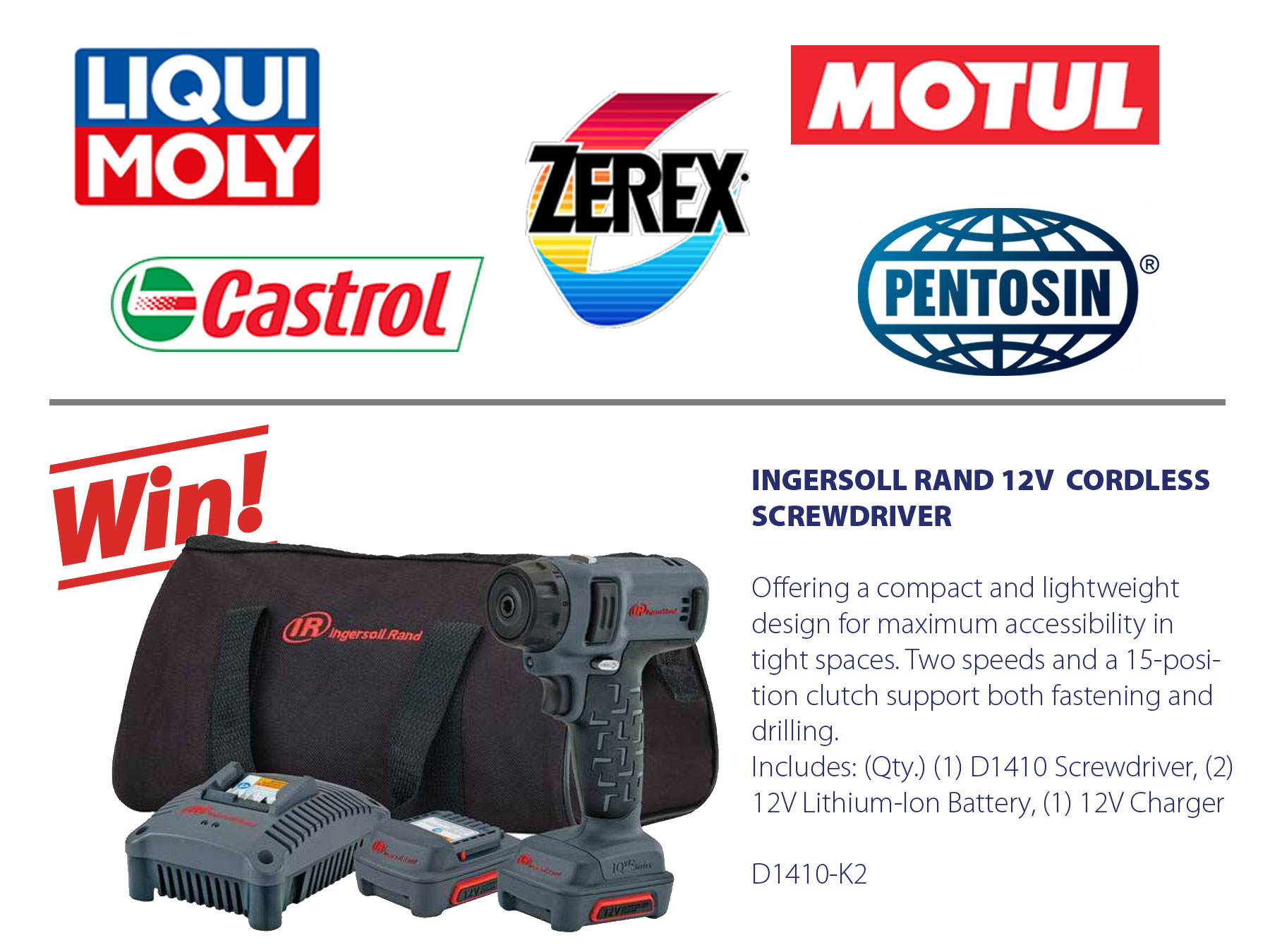 Click here for the contest rules and for non-purchase entry.